I was really lazy today and slept in until around ten, since I had my big bed to myself. I have loved having these past two weekends off work, but it's going to make it suck even more when I'm in there next Saturday! Andy came in from his new job at around two, and we wandered into town to eat while we watched the football. I swear, I have watched more football matches this month than the last four years combined - anybody else feeling this way? Ah, the perks of having a football mad boyfriend. We took my pictures down a cute little street near Andy's university and I think they turned out quite well, though I was feeling very non-photogenic at first. Some guy actually commented on how pale my legs are today - he rode past on his bike and said to his friend, "She could use some false tan on her legs!" It was pretty funny if I'm honest - remarks on my paleness are hardly uncommon so I tend to brush them off for the most part... My best friend even calls me 'Casper'! Charming!
In other news, I finally found a straw hat that fits my enormous head and it's safe to say I'm pretty happy about it. I'm going to make up for all the lost time we could have shared together by wearing it with absolutely everything, ever. This chiffon and lace top is something which I had my eye on for quite a while in cream, but it was one of those elusive things that you never find in your size! Very annoying, but I stumbled across it in lilac a couple of weeks ago and decided that lilac is now my colour. I know I've been overwearing these sandals of late, but they're so easy to slip on during the nice weather.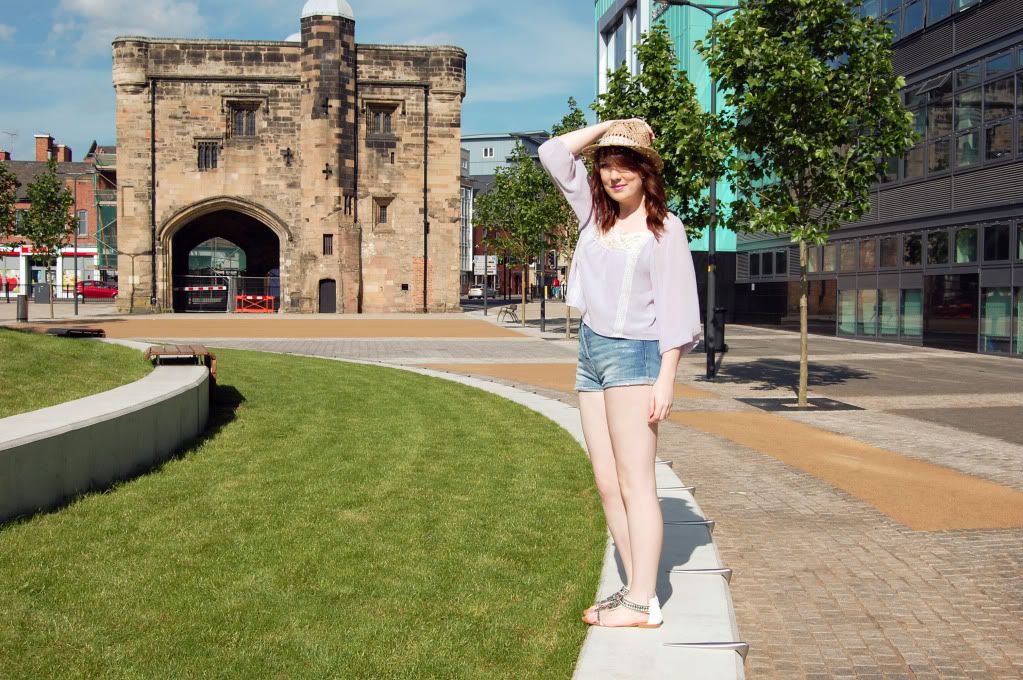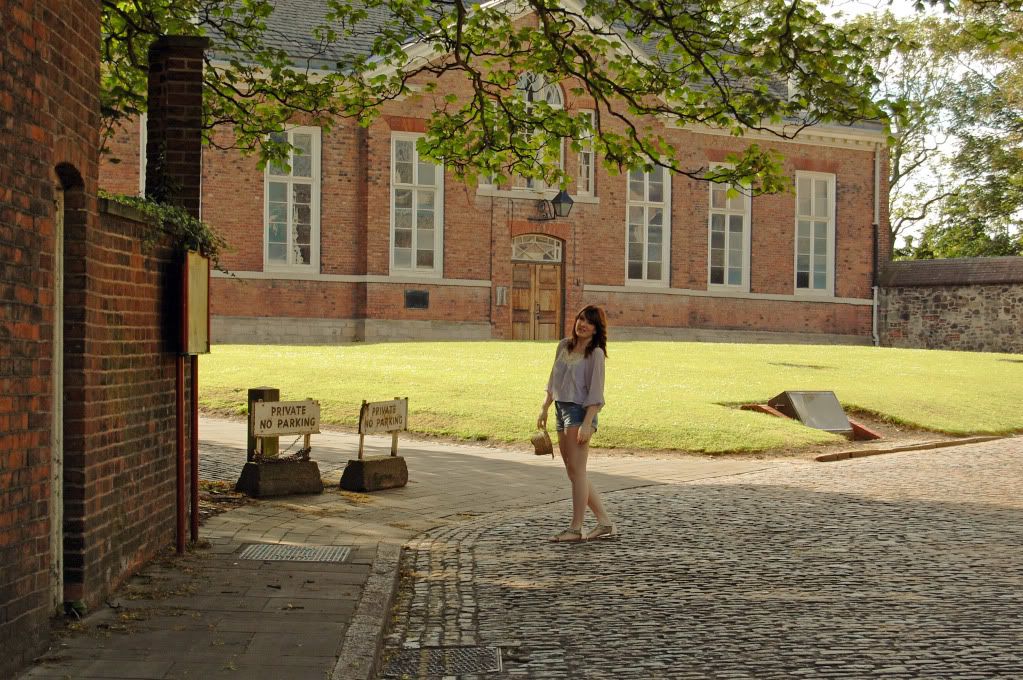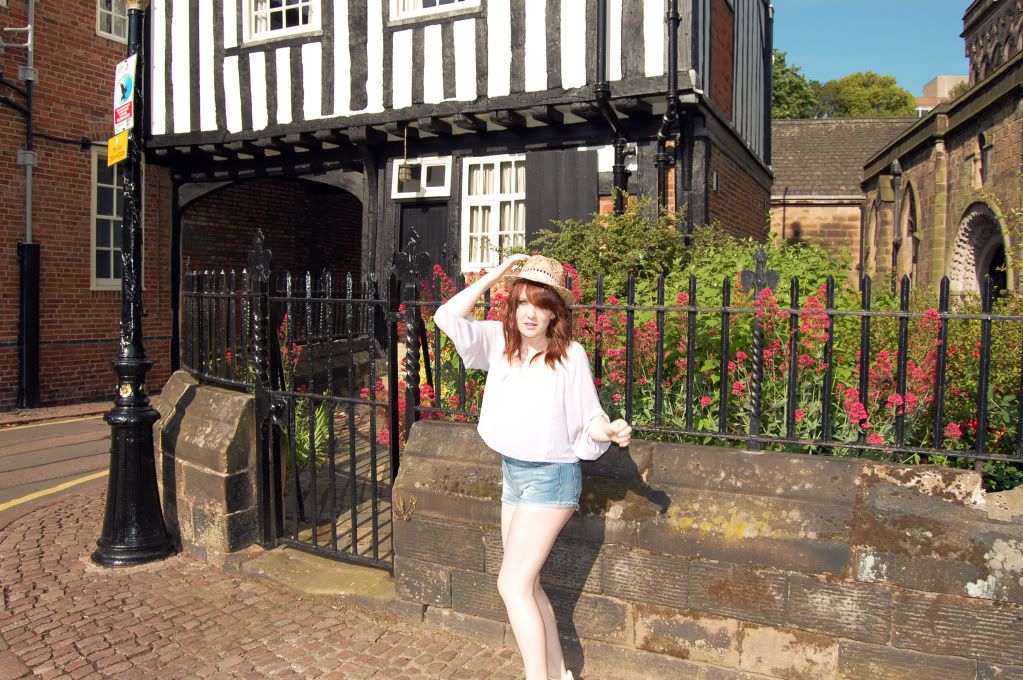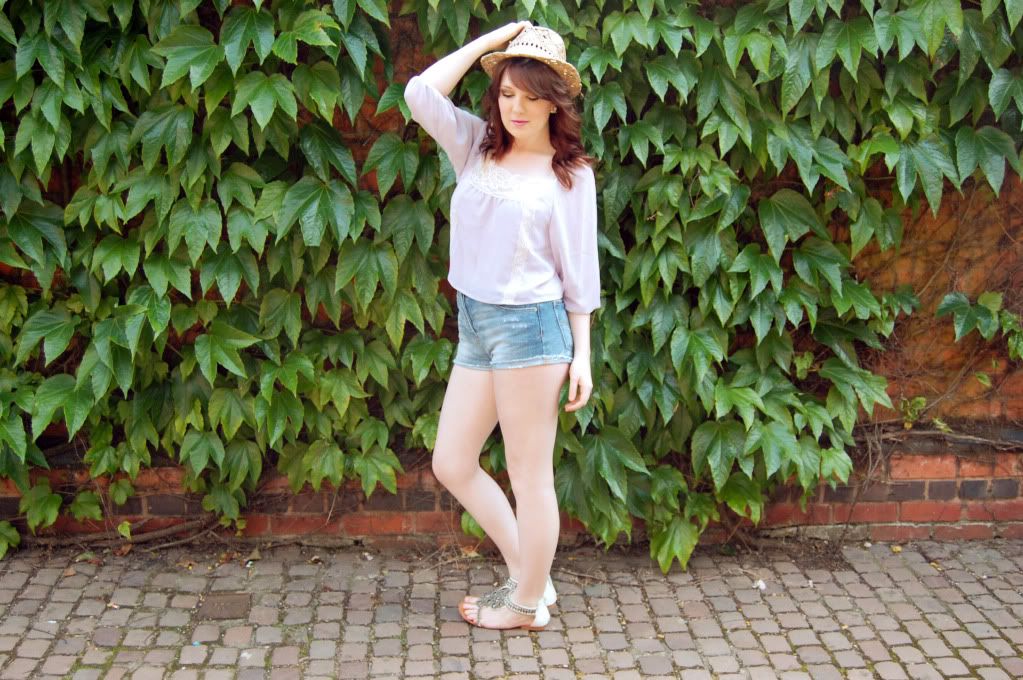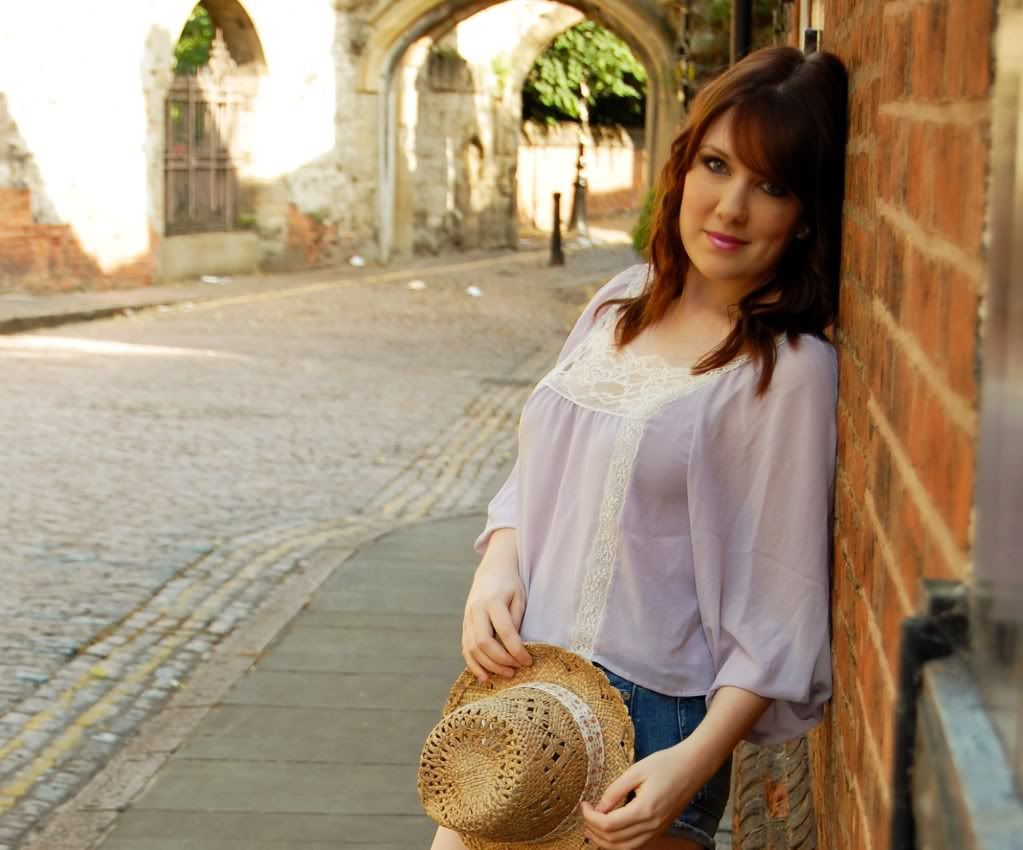 Olivia Palermo is fast becoming one of my bigger style crushes. I think she epitomises that effortlessly chic yet groomed look that we all strive for, and she accessorises in a way that makes me die a little with jealousy. I love the way she combines statement pieces and isn't afraid to mix up prints. for a quirky look. She works feminine styles but gives them a twist with a leather skirt or a statement necklace and has a look that is completely her own. Also, extreme bag envy over her Mulberry Alexa!
I hope everybody had a great weekend and a lovely Father's Day, catch you all very soon! xo
Top: Topshop, Shorts: RiverIsland, Sandals: Miss Selfridge, Hat: Topshop
Pictures from Instyle.co.uk