I'm a lacking slightly on outfit pictures at the moment - Andy just started a new job working different days to me, so whenever I'm not in my work uniform, I have no photographer to capture the moment! So these pictures are from Tuesday when we were both off work. We took a walk over to a big park behind my university campus and sat there for a few hours, playing football and just generally messing around, being silly. I got a little sunburnt - you can't really tell on these pictures. I can just feel it on my shoulders! The weather was absolutely perfect.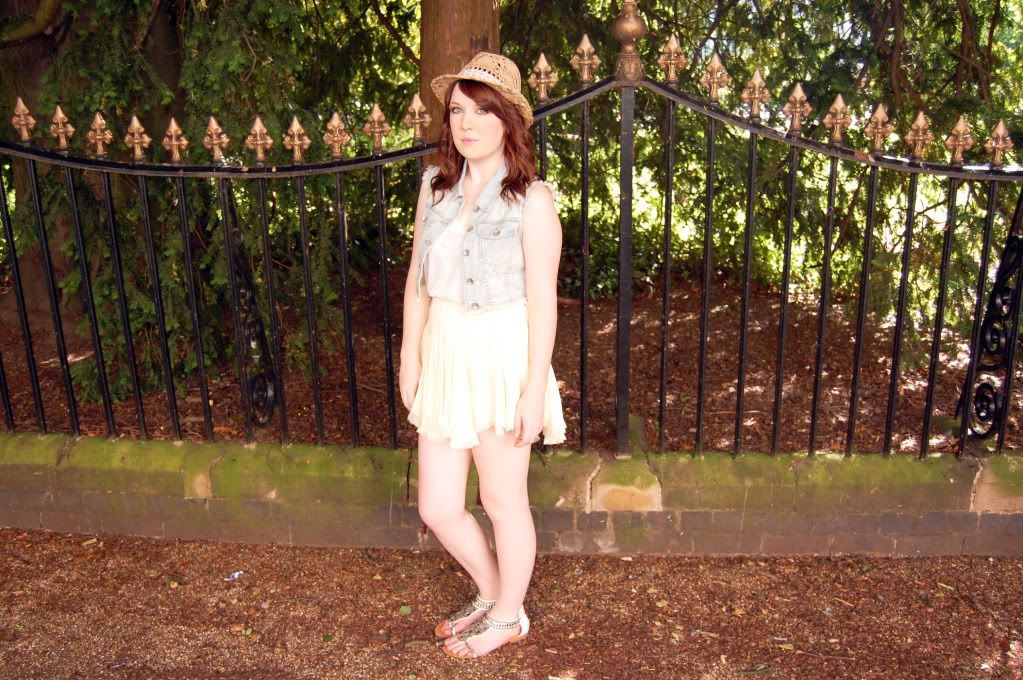 The pictures aren't the greatest, but we just wanted to have a relaxing day without worrying about taking loads of photographs. I got this skirt a couple of months ago now and have been puzzled over how to style it ever since. The annoying thing is that it went down to around half price in the sale before I even got the chance to wear it! Sod's law.
I finally decided to join a gym on Monday and my muscles are in a pretty bad mood with me right now. I am aching everywhere! My boyfriend keeps telling me it takes a while to adjust and that I'll get used to it eventually... We'll see. Oh, and I went down town yesterday, fully intending to pillage the Topshop sale. However, after much rummaging and trying on, the only things I bought were full price. Typical, right? I'm pretty pleased with the things I got though, and you'll probably spot them in my next post!
Top: Topshop, Denim Vest: Topshop, Skirt: Topshop, Sandals: Miss Selfridge, Purse: River Island