Hello lovelies, just a quickie post as this is my only day off for the week (boo!) and I have lots to do. I am not off work again until Monday now, so expect more pictures then. It has been ridiculously hot in my apartment and work place this week, and I still have sunburnt shoulders. I shouldn't complain about the heat - I know I'll miss it when it's winter again! Here are a couple of pictures from last weekend - there would have been more if I had remembered my bigger SD card, but oh well, what can you do?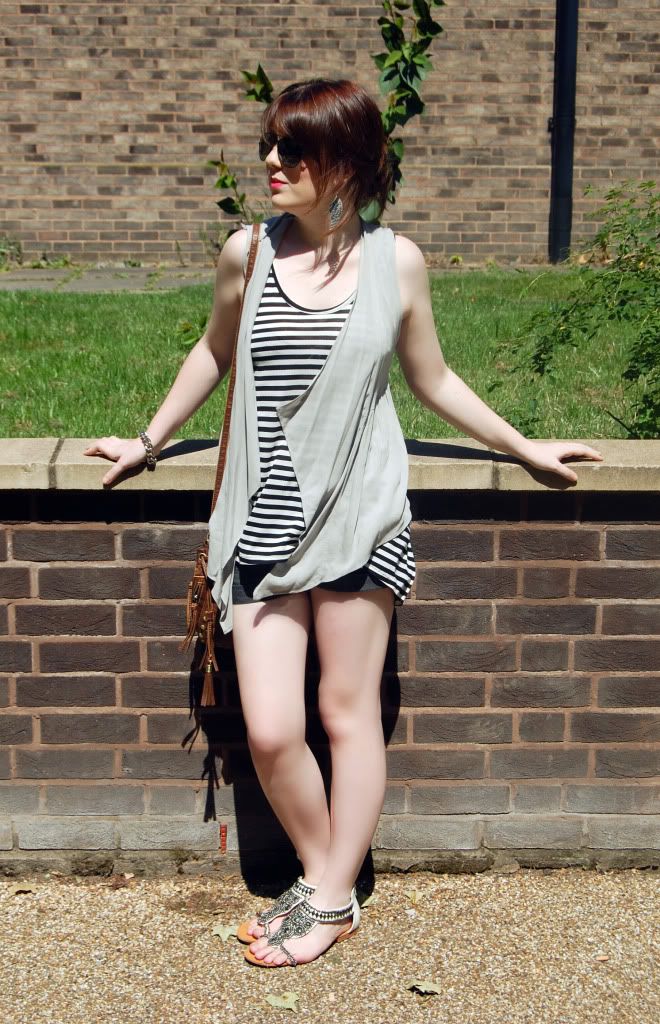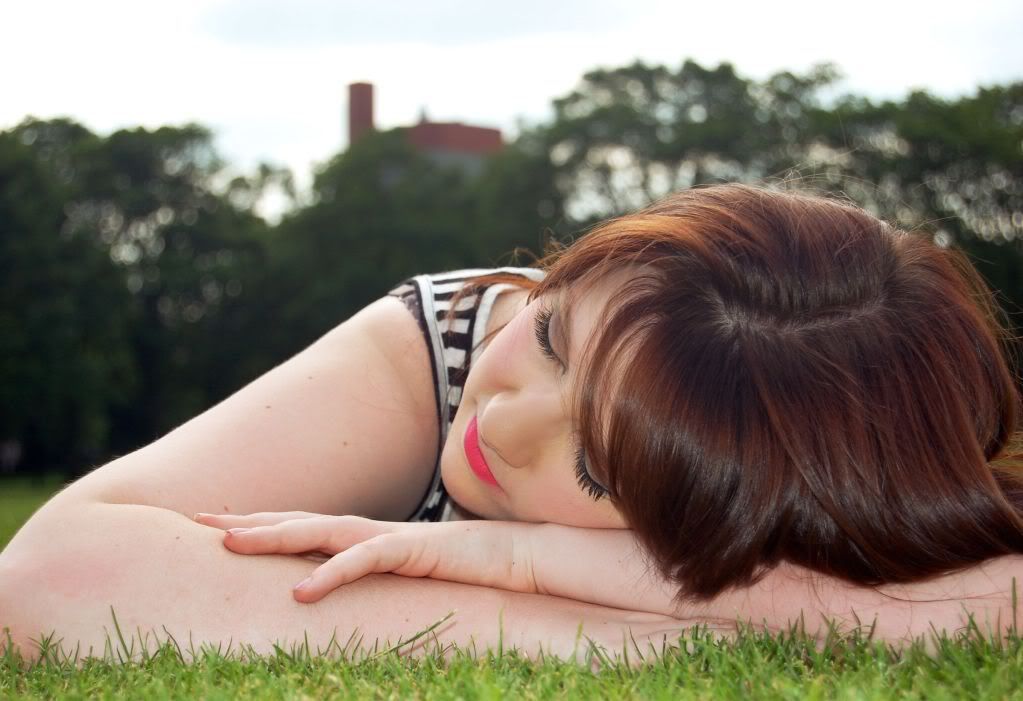 I had a lovely day, but I was completely exhausted from kicking a football about and running around. I'm wearing my hair up for a change, which is fairly rare as I am absolutely terrible with fathoming out the mechanics behind a good up-do. I generally just shove a bunch of kirby grips in and hope for the best - nice and technical! Currently thinking of getting my fringe cut back in and dying my hair a darker red/brown. What do you guys think?
Oh, and one last quick thing - I just discovered a great online store this morning, thanks to the lovely Taylor from Sterling Style and her giveaway. Dixi have some absolutely gorgeous things and it's really nice to find a great British store online - I'm so used to having to pay a monumental amount of money for shipping from the USA and Australia. They have some amazing clothing websites but the cost of shipping is just too much, particularly for my student budget! However, Dixi do ship worldwide. Here are a few of the goodies I'm coveting:
I adore the little flowered head piece, it's too cute! The soft lilac dress is perfect for summer, and reminds me of the Topshop one that I never managed to get my hands on. And how much does the bag look like the Mulberry Alexa? I see an order happening in the near future.
I will catch you all on Monday and hope you have a great weekend! xo
Top: H&M, Vest: Topshop, Shorts: Topshop, Sandals: Miss Selfridge, Sunglasses: Topman
Pictures from Shopdixi.com