Well, the weather yesterday was not particularly British at all. It was 30 degrees all day here, which my pale, English skin is most definitely not used to. I adore warm weather, but a downside when you're as ghostly as I am is the annoying and itchy sunburn which I inevitably end up nursing for the subsequent weeks! We spent most of the day wandering around our city, soaking up the lovely warmth and drinking cold drinks since this was my only free day this week and until next Tuesday! I am headed back to my hometown in the north of England next week, and I can't wait to see my Mum, sister and best friends again. I'm not a homesick person but it will be lovely to have a much needed catch up. I have a week to cram all my mad packing in (though this will probably get left until the last minute, since I am an avid packing procrastinator...), but I am very excited!

I bought some new flat sandals while I was out today, since I managed to knock some little beads off my favourite pair, which I am rather devastated about. I am hoping they can be saved with a little superglue, but we will see! Both of my Grandmothers have the magic touch when it comes to things like this, so I will probably pack them away until next week and see what they can do. Here are my sandals, along with a pretty seafoam green blouse with vintage-feel lace shoulders.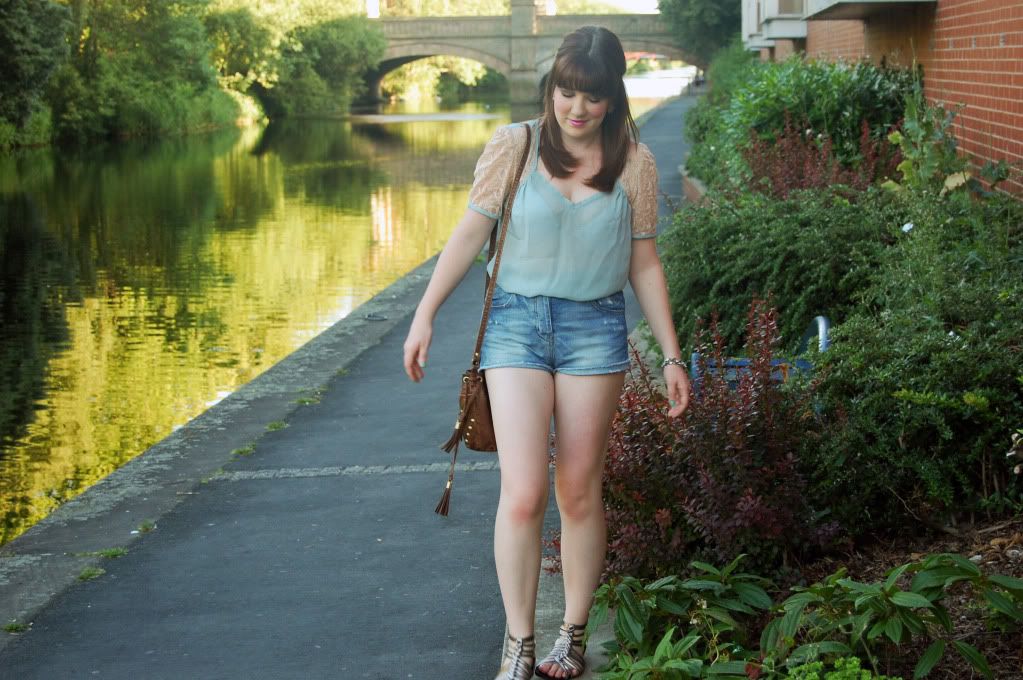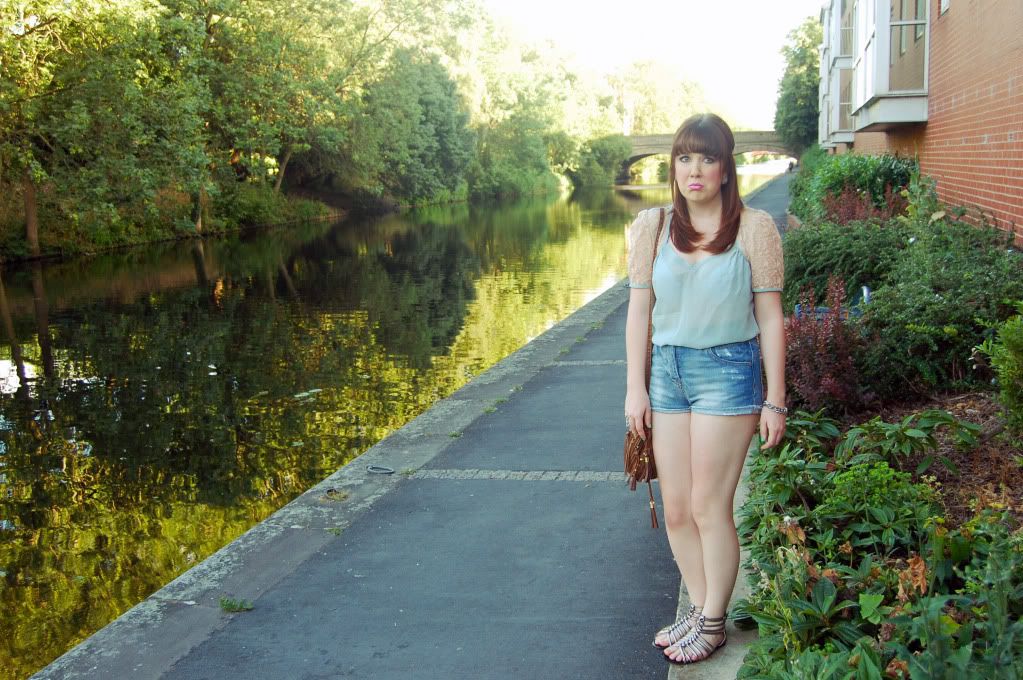 Just before we snapped this picture my inner clutz had me stumbling into some nettles, hence the sad face - ouch! I fully intended to get lots more pictures yesterday, but we took these when we were on our way to the store for some dinner and once we'd bought food, we were too hungry to bother getting the camera out again! You can just about make out my new mint green nail polish - I am in love with pastel coloured nails at the moment! Very pretty and summery.
I am off to get ready for a hot, sticky day in work - it's 30 degrees again here, which means it's going to be ridiculous in my workplace! I will catch up with you all on Tuesday, hopefully. Have a great weekend! xo

Top: Topshop, Shorts: River Island, Sandals: New Look 915, Purse: River Island